Sell your products in Australia or Go Global.
Not all eCommerce sites are alike…
From small business ideas to large scale distribution, we will tailor your website store to your specifications.
Over the years we've collectively helped hundreds of Australians grow their business online and run it more efficiently.  Selling products from your website is the most effective way of increasing your sales in a passive manner.
How it works
We hold a meeting with you to get you talking about how you want to make money online, working out the best method to move your physical merchandise. You know how to sell your products to your clients face to face, we want to mimic that online.
We optimise your store for content, to help Google find you more customers easily.
We can also help if you need something unique, or would like a  custom feature in your store.
Along with the standard capability of selling products or services online, our eCommerce sites include the following:
Abandoned Cart
Capture your logged in users that have abandoned the website shopping cart & automatically email them with a link back to their shopping cart.
Disable or enable comments on all products.
This is a great way control the comments of your products. Keep them on your website, and only publish the ones you chose
Social Media Share Buttons
Allow your customers to share your products on their social media, or email the page to other potential customers. Allows visitors to your shop to easily share your products on popular social media platforms.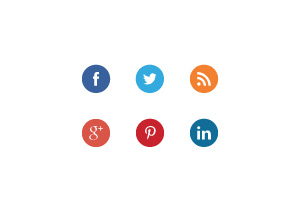 Daily backups of your website
Stock Management
Your website can keep track of your stock.  Show customers when there is only a few of an item left.  Import products from your old site or accounting program via excel, spread sheet or csv import.
Popups
Allow Popups on your specific pages or website wide
Wish List
Allows your customers to add products to a wish list and come back to them at a later date.
Gift Vouchers
Gift cards are a great way to sell products. People can send gifts to others with a personalised digital note.
Automatic Australia Post Shipping Costings
Your website will automatically calculate the shipping cost of sending purchased products to the customers address using the Australia Post real time calculator.  This requires adding the weight and size of each product.
Product and product category specific side bars
Custom what the customers sees on their side bar, specific to a product or a group of products. Replace widget areas in your theme for specific pages, archives and other sections of WordPress.
OPTIONAL EXTRAS
Affiliate Manager
Recruit, manage, track and pay others to bring customers to your site.
Product Filters
Add filters to your site so your customers can chose what they see by size, colour, price… Endless possibilities.
Product Badge Management
Add customer badges to your products. Sale, must have, only one left… Any badge you can think of.
Brand Management
Allows your customer to sort by brands.